"Akinomiya Onsenkyo (hot spring town)", located in the prefecture border between Miyagi and Akita prefecture, is said to be the oldest hot spring town in Akita Prefecture.Known for its abundant water, there are about 40 different sources around the area and each inn has their own sources for hot springs.Surprisingly, about 70% of households draw hot spring water into their house.Tourists can also experience their "own hot spring" for free at the "Riverbed Onsen (Kawara-no-Yukko)". This "Riverbed Onsen" is a sightseeing spot where you can dig your own footbath. With three kilometers of riverbed, you can dig anywhere to get your own onsen!It is very popular to order delivery from local dining to the riverbed.There are other popular activities in this onsen town. For example, you can try baking pizza at a facility where you can experience nature, or signature "Matagi"* cuisine at a diner serving bear meat and wild vegetable.
*Matagi: traditional winter hunters in Akita
Contact:
Akinomiya Onsen Union Office in Takanoyu Onsen TEL 0183-56-2141
Yuzawa City Tourism Geopark Promotion Division TEL 0183-55-8180
Near Takanoyu Onsen
●Takanoyu Onsen
Takanoyu Onsen Entrance Stop Akinomiya Line / Hito Line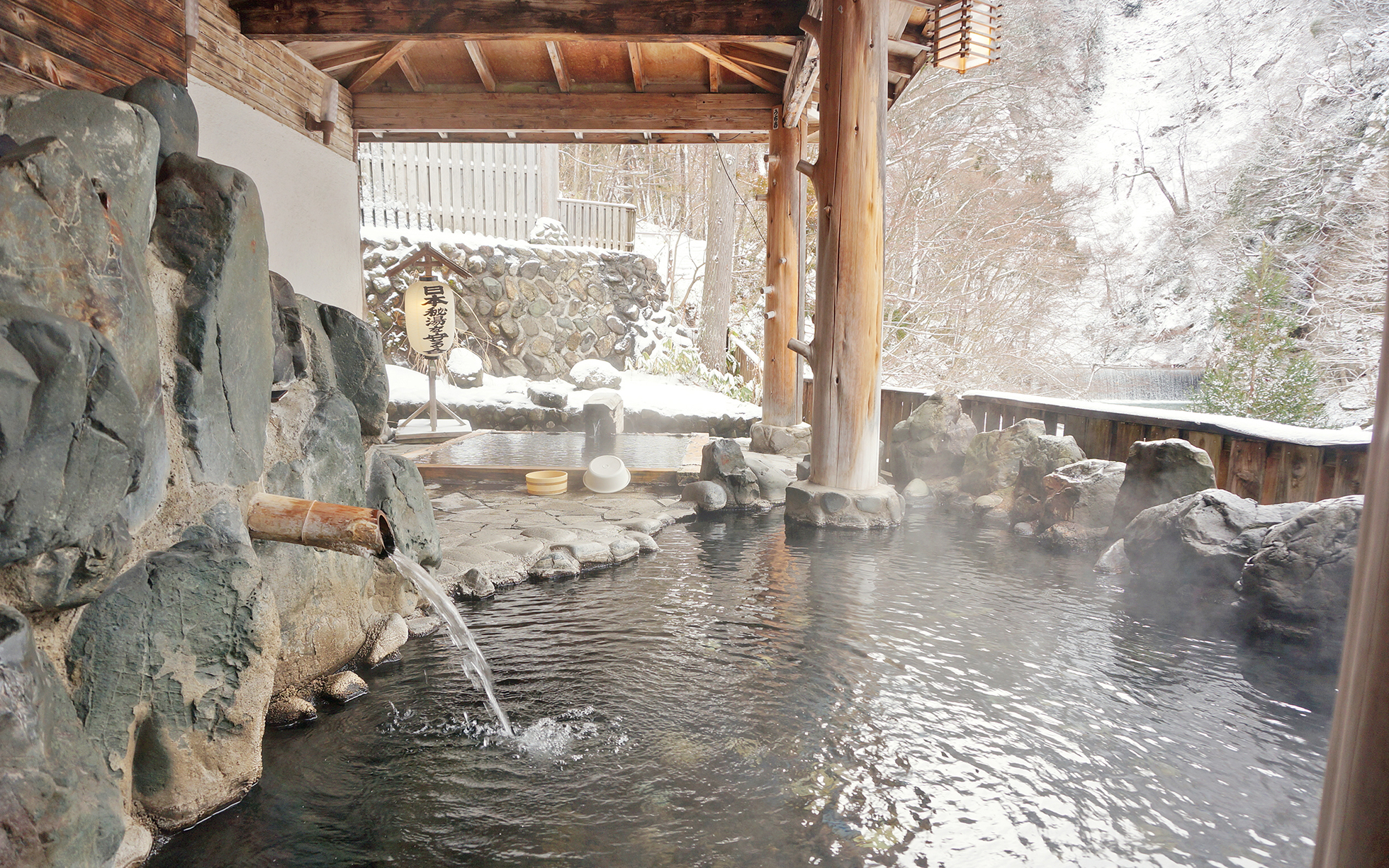 Beside the Yakunaigawa River- it's said that a Buddhist priest, Gyoki found this hot spring, and the "Takanoyu" (literally hot spring of hawk) is named after this folklore as a medical hot spring healing wounded hawk with its hot water. There are various kinds of bath- a public stand bath with a depth of 130 cm, a women's bath, an open mixed bathing bath with great scenic beauty, a women's open bath, a riverside open bath, as well as a footbath. Takanoyu Onsen is one of the members of the Japan Association of Secluded Hot Spring Inns.
Open all years
Accommodation Fee: 1-night, 2-day, 13,110 yen up
(*depending on the season and the number of guests per room)
Day-trip bath: 650 yen (adult) 11:00am – 3:00pm
Takanoyu Onsen TEL 0183-56-2141 / website
● Yamamori (Chiikiryoku Works Yamamori)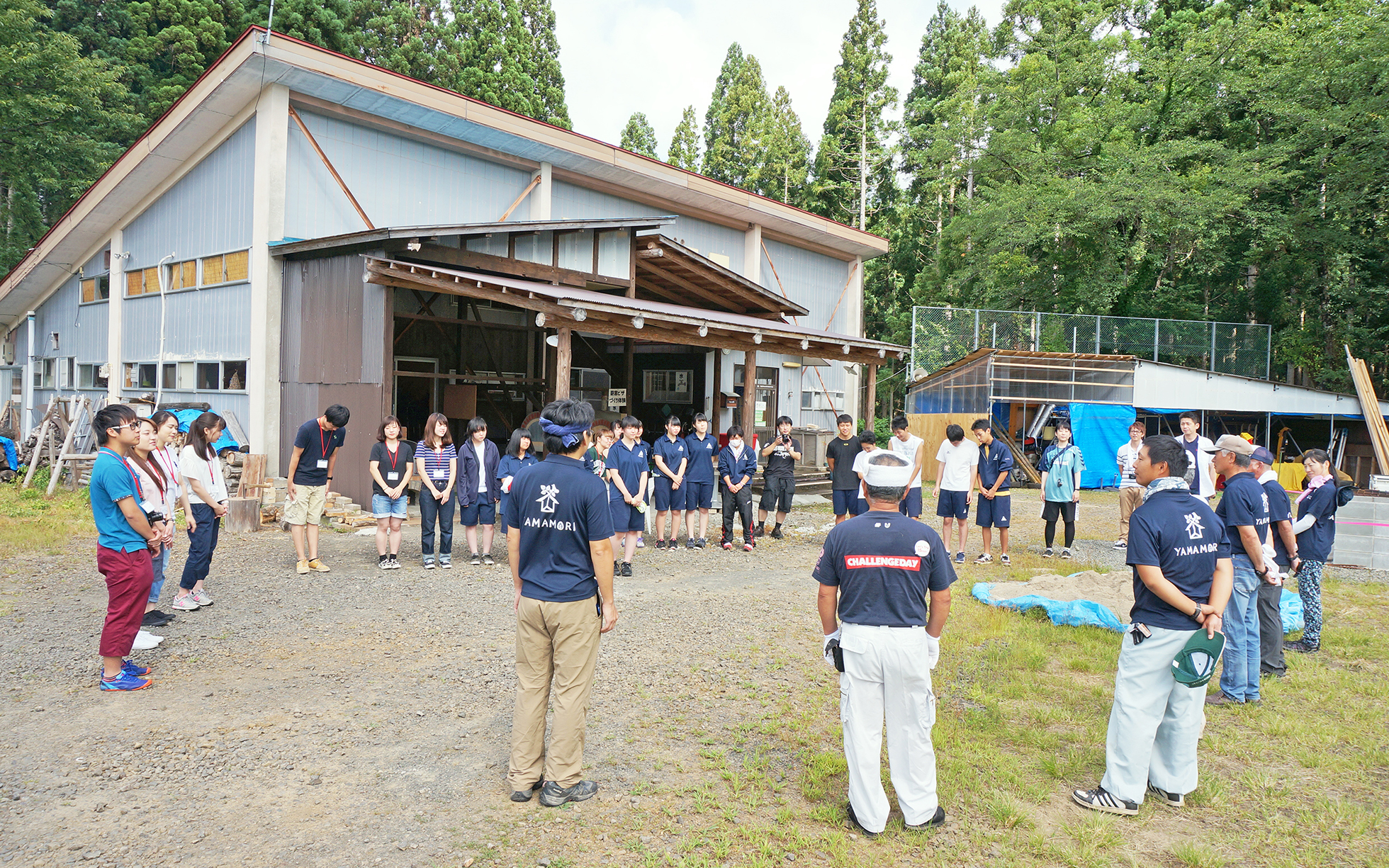 Offering various outdoor activities from Nordic walking to snowshoe walking, and green-tourism experience such as pizza-baking and Baumkuchen! (by reservation) A lodging facility remodeled from old residence is also available.
Open all years (close irregularly) *advance reservation is required for all activities.
Opening hours: 9:00am – 5:00pm
Chiikiryoku Works Yamamori TEL 0183-56-2717
● Kawarano Yukko (river side "bathing")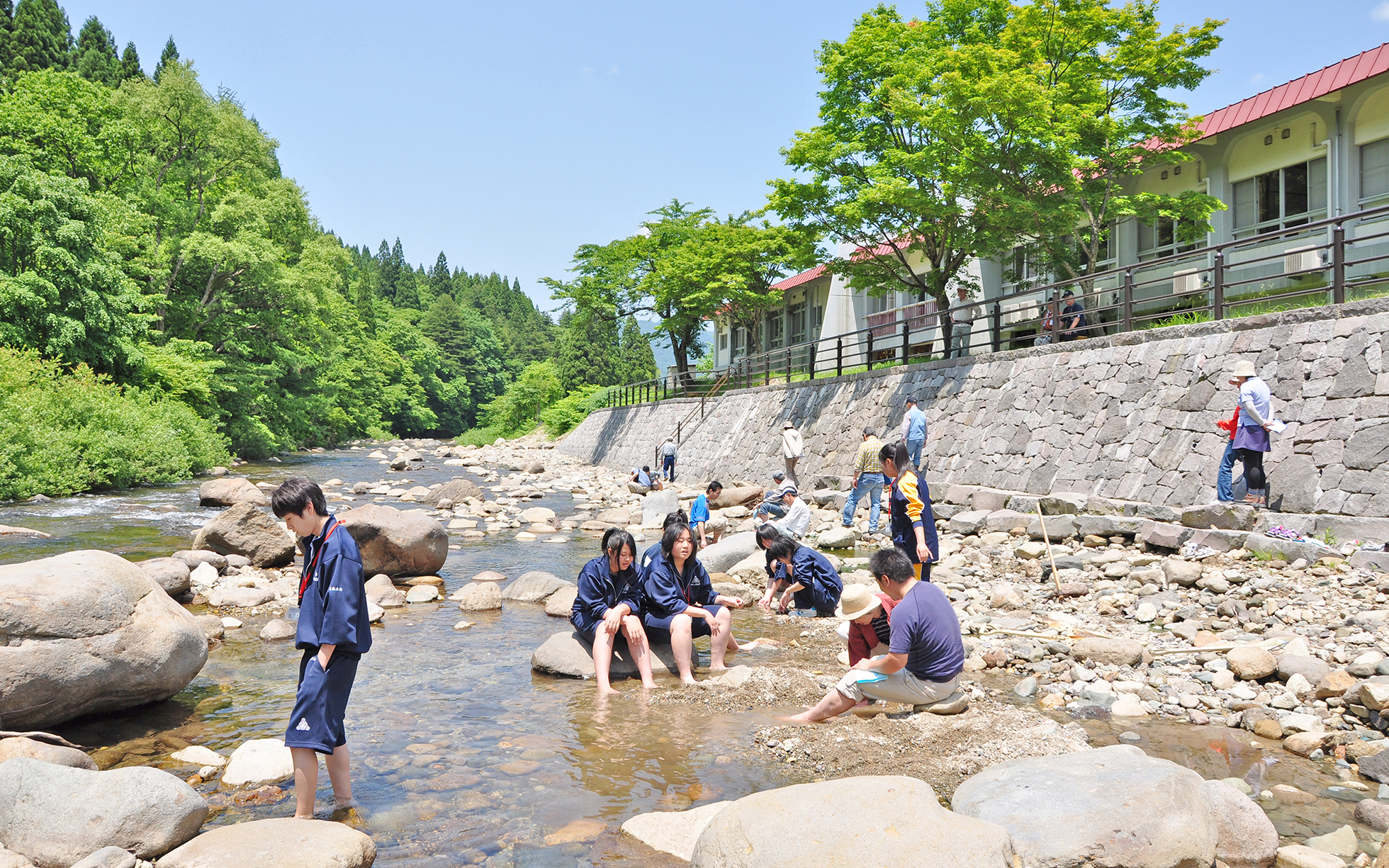 "Kawarano Yukko", river side "bathing" is popular local activity in this area. The word "Yukko" means "hot spring" in the local language. Interesting spots include the Yakunaigawa River at where visitors can shovel footbaths! You can book outside catering while enjoying the relaxing footbath and the beautiful scenery.
Recommended period: May – Nov (not recommended in winter)
Akinomiya Onsen Union Office in Takanoyu Onsen TEL 0183-56-2141
●Yamano Aji Kinokoya (Local Cuisine)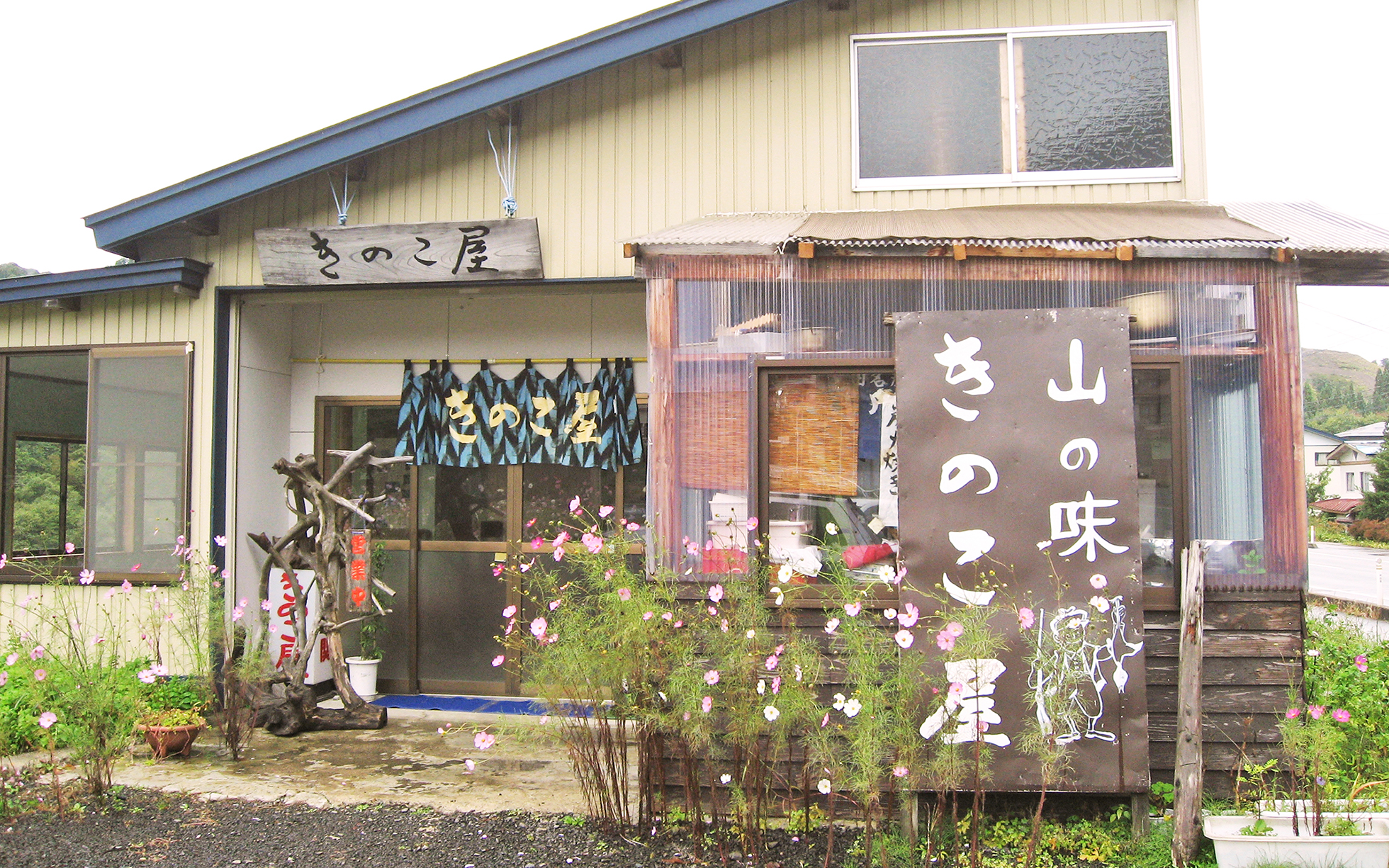 Akinomiya local cuisine including seasonal vegetables, Matagi dishes using bear meat (by reservation) and set meal of broiled Iwana fish.
Seasonal Operation: April to December (Closed during winter)
Opening hours: 11:00am-03:00pm / 05:00pm-08:00pm (the dinner session is by reservation)
Close Irregularly
Yamano Aji Kinokoya TEL 0183-56-2233
Around Akinomiya Sansou
● Spa & Resort Hotel Akinomiya Sansou
Akinomiya Sansou Parking Akinomiya Line /Hito Line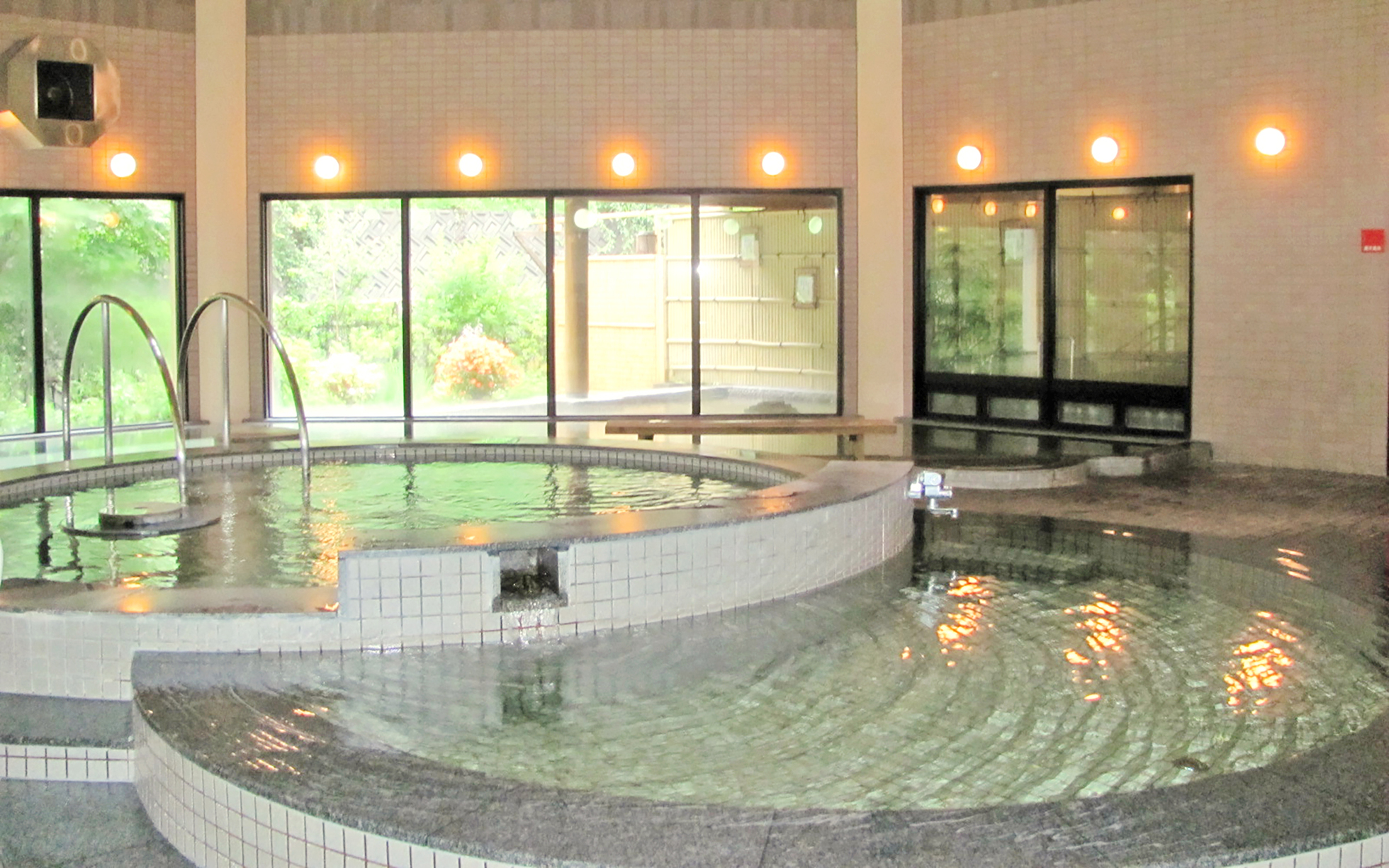 Attractive for its variety of hot springs such as a spacious bathtub, Jacuzzi, lie-down bath, sauna, and open bath. It is located right next to the venue of the local snow festival venue. Come and be amazed by its nature such as mountain climbing and mountain stream fishing in Mt. Torage.
Opening period: open throughout the year
Accommodation Fee: 1-night, 2-day, 9,000 yen up (*depending on the season and the number of guests per room)
Day-trip bath: adult 600 yen/ children 300 yen *Lounge and private rooms are available
Spa & Resort Hotel Akinomiya Sansou TEL 0183-56-2400 / website
● Yunomata Otaki Falls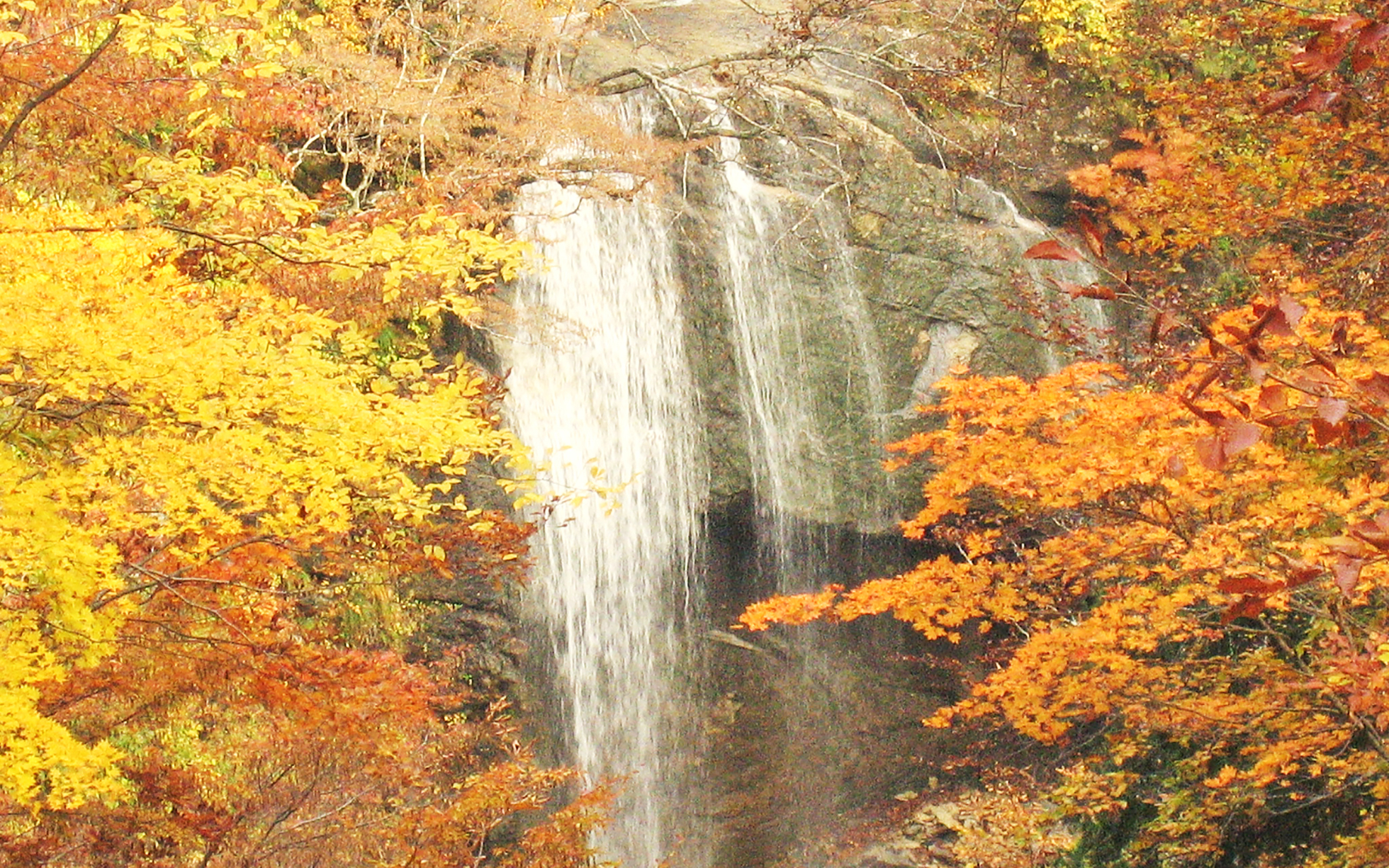 A large waterfall located near the starting point of the Takamatsudake mountain climbing trail (near former site of Yunomata Onsen) from Akinomiya Onsen- just indulge in the splendid view from the observation deck and its variety of seasonal natural beauty. The path goes toward another scenic view spot of mountain torrent flows over a monolith.
Recommended period: From May to November (closed in winter)
Hotel and accommodations
Others *Relatively far away from shuttle drop off points
●Roadside station (Michi-no-eki) Ogachi
Ogachi is said to be the hometown of Ono no Komachi, a Japanese female poet in the Heian era. The unique design of the building roof resembles the image of a Komachi's Japanese traditional straw hat. In the complex, there are recreational spaces, a tourist information center as roadside station, as well as a restaurant, a cafe, a gift shop and a farmers' market selling fresh vegetables and local products. Right behind the station there is also a spacious park "Komachi no Sato" for visitors to spend a whole day.
Open all years
Opening hours: Gift shop 8:30am -7:00pm Rrestaurant Futatsumori 11:00am -7:00pm (6:30pm in winter) Farmers market "Saisai Komachi" 9:00am – 5:00pm
Food Stand & Komachi Cafe Bosco 9:30am – 5:00pm (weekdays) / 9:00am – 6:00pm (weekends & holidays)
Roadside station Ogachi TEL 0183-52-5500 / website