The Inakawa area is not only blessed with a magnificent nature, it has clear water and rich soil. It is also famous for traditional crafts and the Inaniwa udon noodles. For instance, "Kawatsura" lacquerware is a traditional craft that represents Akita. Dating back to the Kamakura period, the Onodera clan who ruled the southern Akita, handed down the culture and techniques to the area. Michinori Onodera, the younger brother of Shigemichi Onodera who's the first lord of Inaniwa Castle, ordered to paint armors with lacquer and it is belived as the beginning of the traditional craft. Also, Inaniwa udon is said to be one of Japan's three best noodles; it has a history of about 350 years. The smoothness of the noodles created by traditional techniques of skilled craftsmen, is sure to find a place in food lovers' hearts.
Contact:
Yuzawa City Tourism and Products Association Inakawa Office TEL 0183-43-2649
Yuzawa City Tourism Geopark Promotion Division TEL 0183-55-8180
Inaniwa Castle Area
● Inaniwa Castle
Inaniwa Castle Shuttle Stop Oyasu Line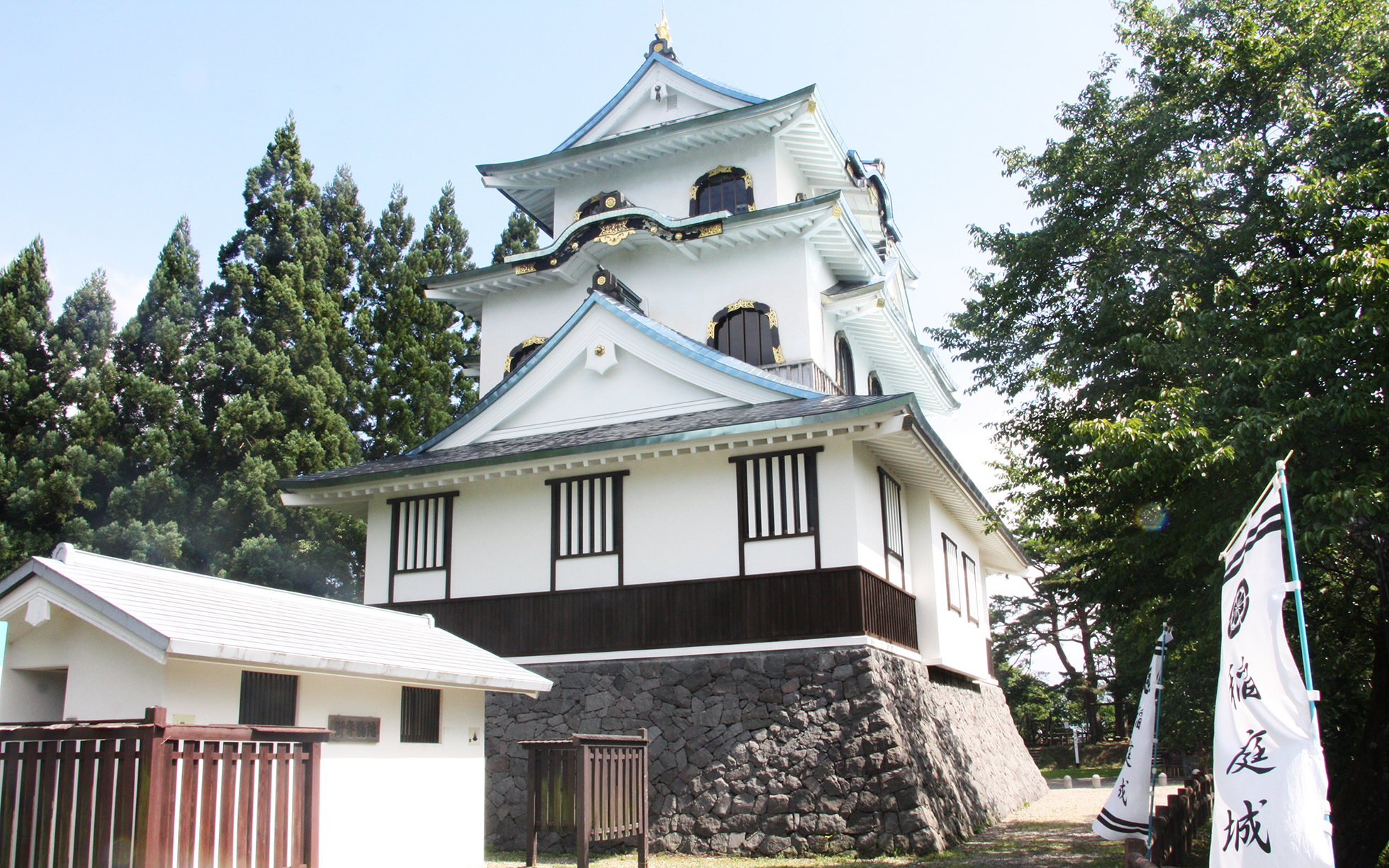 Inaniwa castle is a nice visiting spot exhibiting the history of Onodera clan, who was one of the Daimyo ruled southern Akita in the Warring period. Other than items related to the clan, traditional hand crafts such as Kawatsura lacquerware are also exhibited. Visitors can also take in a panoramic view of the area at the rooftop observatory. The castle is within reach by a slope car monorail.
Seasonal Operation: From mid-April to early November (as in August 3rd, 2019)
Closed: Tuesdays (closing on the next day if Tuesday is public holiday)
Opening hours: 9:30am – 04:30pm
Admission fee: 420 yen (adult), 210 yen (children, junior high school student or below)
Group discount: For 20 or more people 320 yen for adults and 150 yen for children
Inaniwa Castle TEL 0183-43-2929
● Inaniwa Udon Densho no Sato – Kanbun Gonendo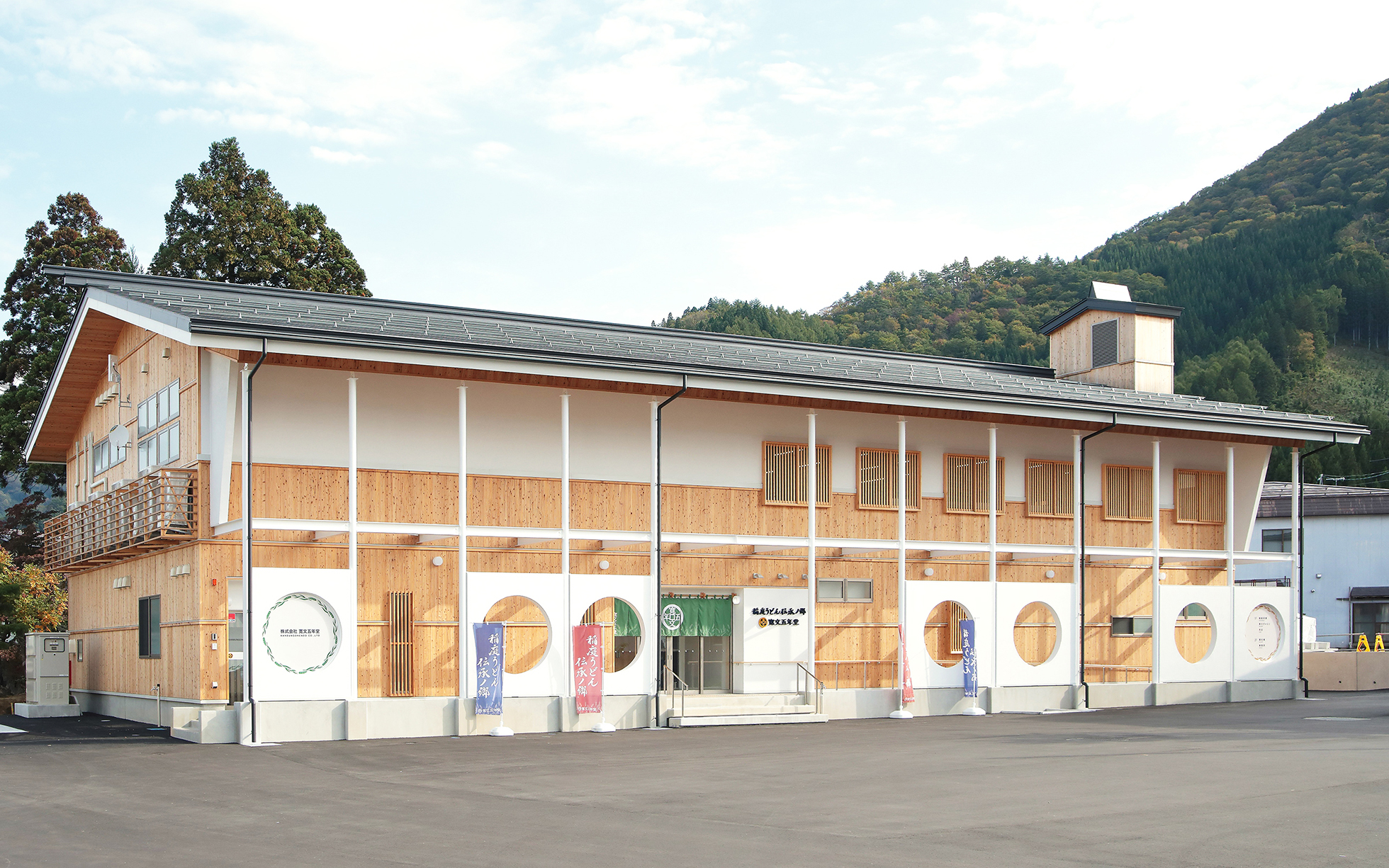 A relatively new facility just opened in 2018. It's a restaurant, a gift shop, and a gallery. Other than enjoying Inaniwa udon at the dining area, visitors can see various exhibits and art of the Kanbun Gonendo collection at the gallery.
Open all years
Opening hours: Inaniwa Saryo (Restaurant)- 10:30am – 4:30pm / Gift shop- 9:00am – 5:00pm / Kanbun Gallery 10:00am – 5:00pm
Inaniwa Udon Densho no Sato – Kanbun Gonendo TEL 0120-1728-19 / website
● Sato Yosuke Shoten Flagship Store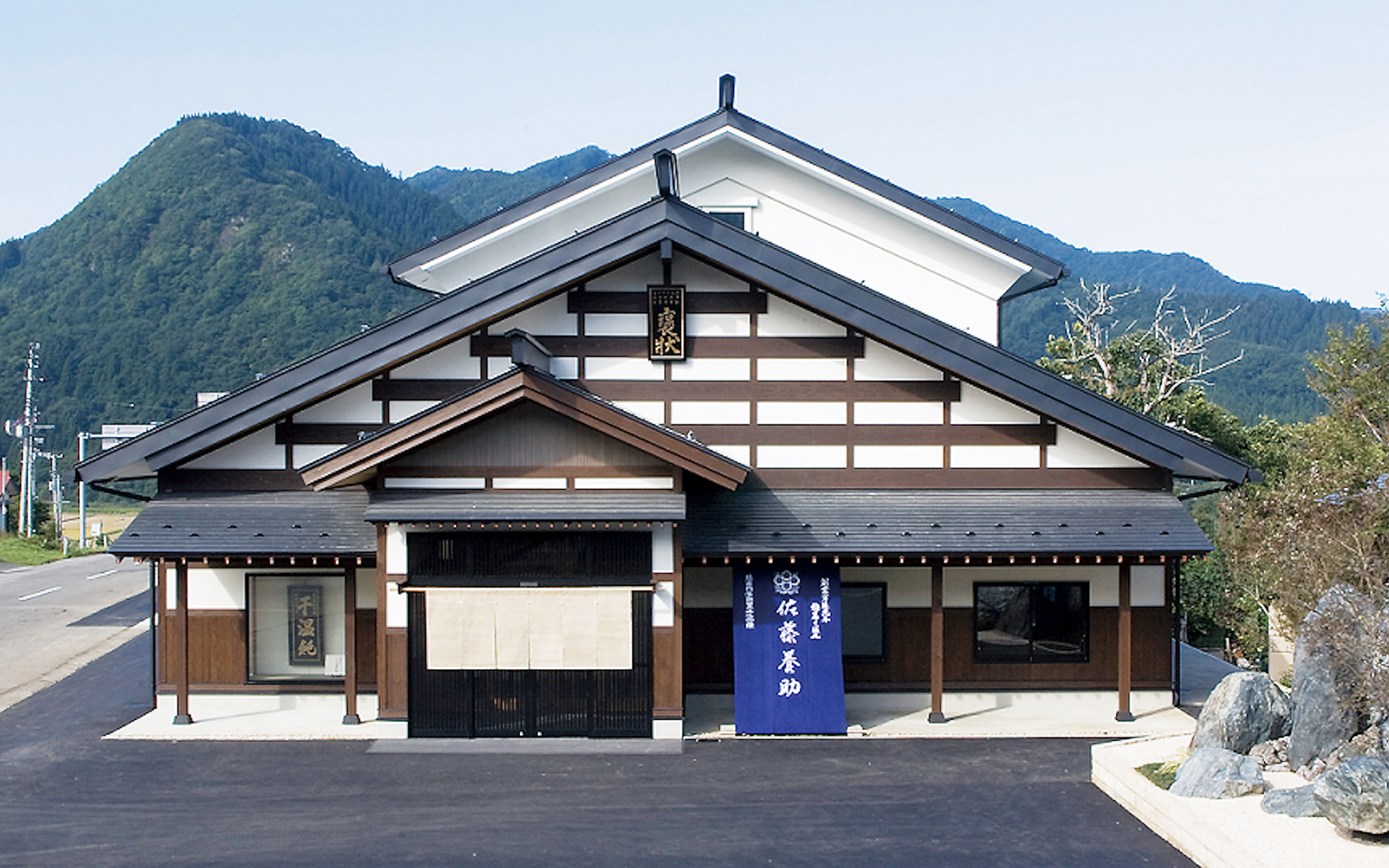 A decent restaurant serving authentic Inaniwa udon noodles presented in traditional methods by experts. There is a factory close to the gift shop, and visitors can see the manufacturing process from the hallway. Also, visitors can join the noodle making workshop by reservation as well! Take you picks at the souvenir store, at where a huge number of different products are available.
Open all years
Opening hours: Restaurant 11:00am -5:00pm / factory observation 9:00am – 4:00pm / gift shop 9:00am – 05:00pm
Closes: New Year holidays
Notes: the factory is closed during weekends and holidays (The hallway with panel exhibits is still open).
Sato Yosuke Shoten Flagship Store TEL 0183-43-2911 / website
Others *Relatively far away from shuttle drop off points
● Kawatsura Shikki Dento Kogei Kan (Kawatsura Japan Traditional Lacquerware Crafts Center)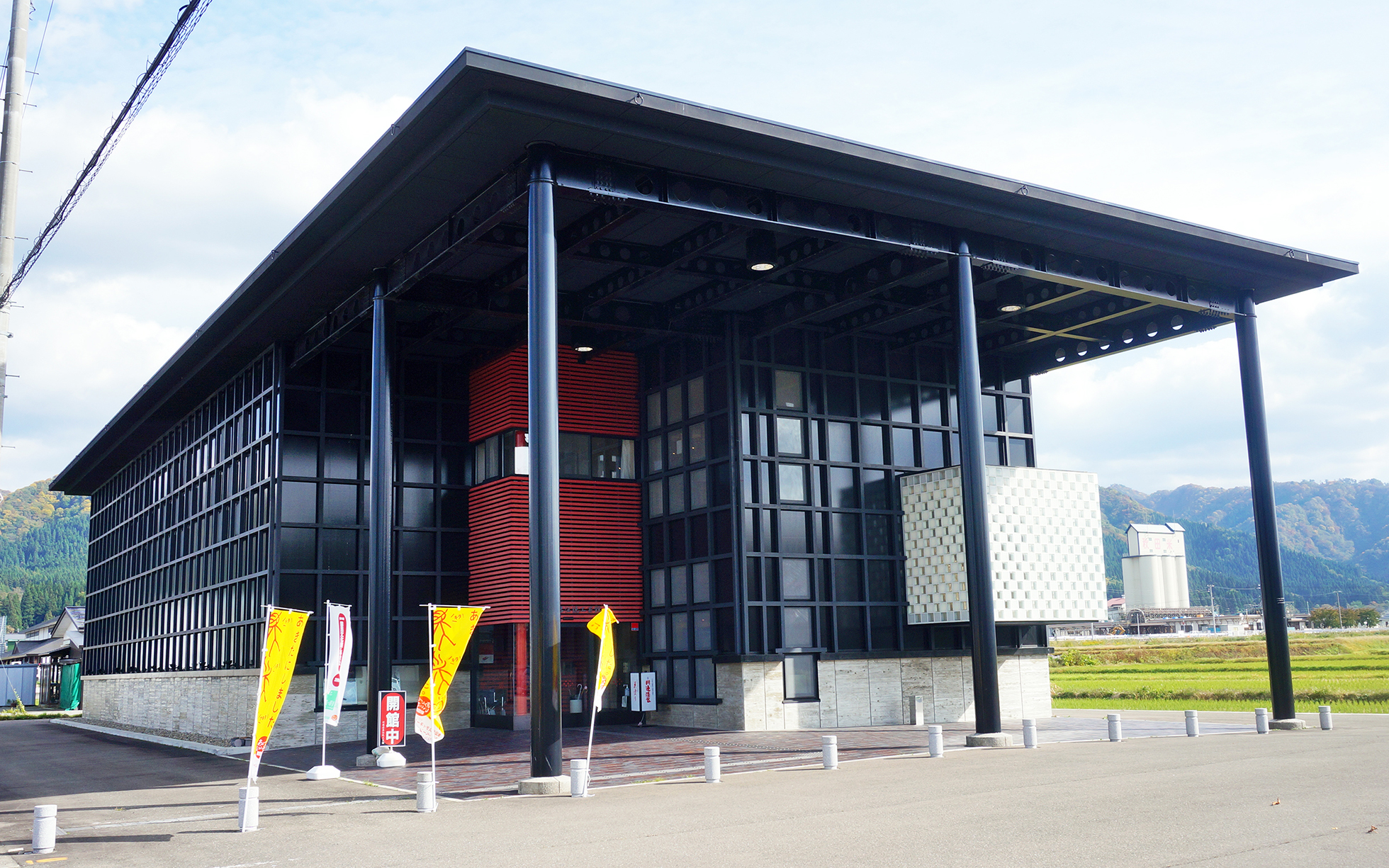 Experience the 800-year history from the valuables such as literature and actual tools which has been passed down for generations. From priceless antiques to modern masterpieces, you would come to know about Kawatsura Japan lacquerware.
Open all years
Opening hours: 9:00am – 05:00pm 
Closed: December 31-January 5
Kawatsura Shikki Dento Kogei Kan (Akita Kawatsura Japan Industrial Cooperation Union) TEL 0183-42-2410 / website