Oyasukyo Onsen, located on the east end of Yuzawa City, has "Oyasukyo Onsen" and "Oyu Onsen". With geothermal energy, both are some of the oldest onsen towns in this area.  Along the street, there are many onsen inn lined up, each of them a unique one-and-only kind of inn. Enjoy strolling along the street from onsen to onsen or sit down and relax in a foot bath on the way."Oyu Onsen" is a place where you can enjoy the river and valleys.Daifunto (Giant Fountain) is one of the must-see tourist spots in Yuzawa City. Descending the rocky staircase in Oyasu-kyo gorge, the trails go steadily, and you'll feel the breath of the earth with the sound of steam violently bursting out. This onsen has "Tokoton Yama", a camping site popular with visitors, from families to couples, and an agricultural store selling fresh, local produce from vegetables to dairy.
Contact:
Yuzawa City Kanko Bussan Kyokai Minase Office TEL 0183-47-5080
Yuzawa City Tourism Geopark Promotion Division TEL 0183-55-8180
Near Oyasukyo Onsen General Information Center shuttle drop off point
● Oyasukyo Onsen General Information Center
Komachi Shuttle Stop Hito Line / Kurikoma Line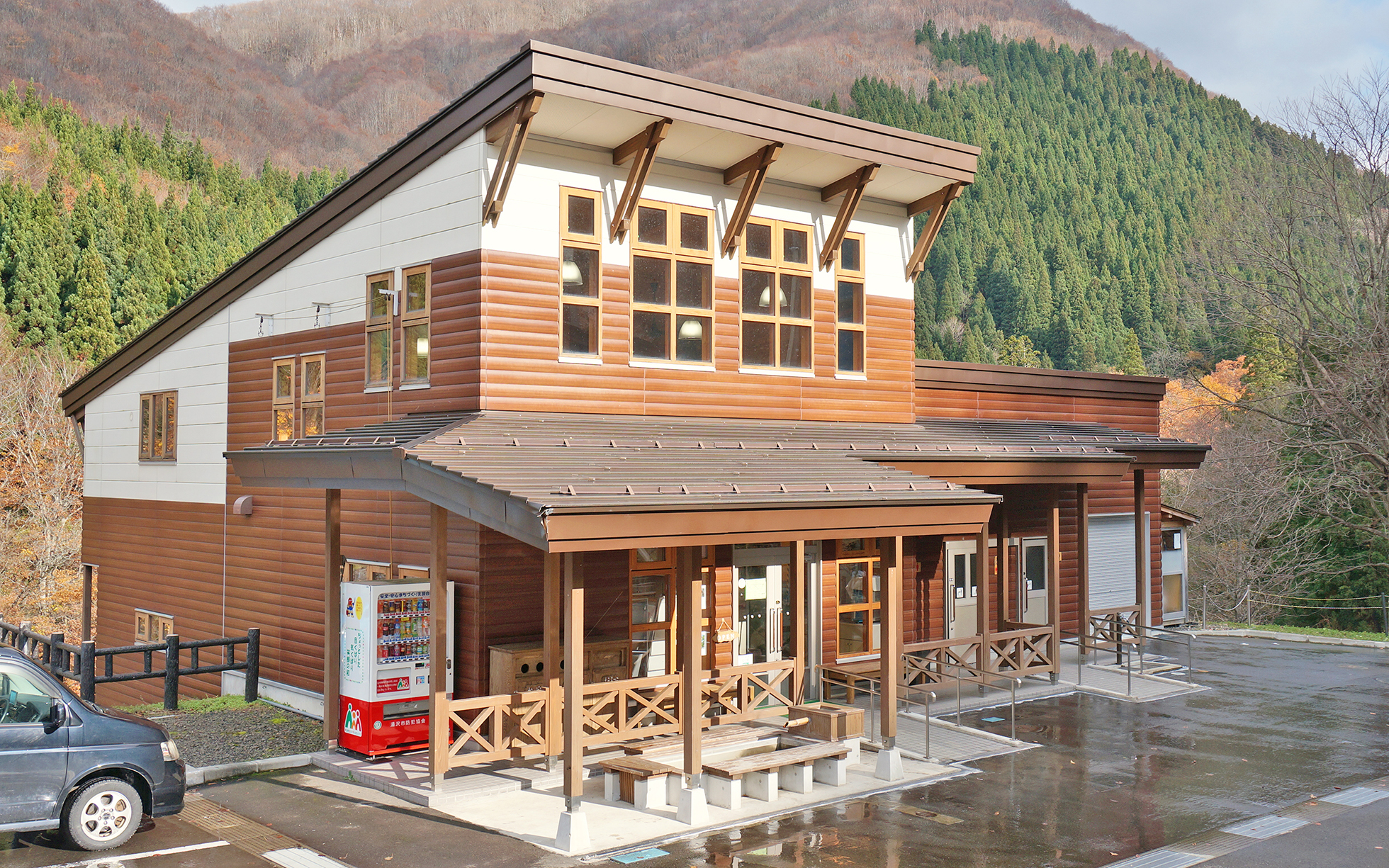 Providing information about Oyasukyo Onsen hot spring resort and visiting spots nearby. You can get a huge amount of useful sightseeing information including news about accommodation at Oyasukyo Onsen. Also, enjoy footbath right at the entrance.
Business hours: (May – Oct) 9:00 – 17:00 / (Nov – Apr) 9:00 – 16:00
Closed on Tuesdays From May to Sep (closing on the next day if Tuesday is public holiday)
Closed from December 29 to January 3.
Closed on all Tuesdays to Sundays (opening only on Mondays)
Oyasukyo Onsen General Information Center TEL 0183-47-5080 / website
● Metakizawa
3-min walk from Komachi Shuttle drop off point at Oyasukyo Onsen General Information Center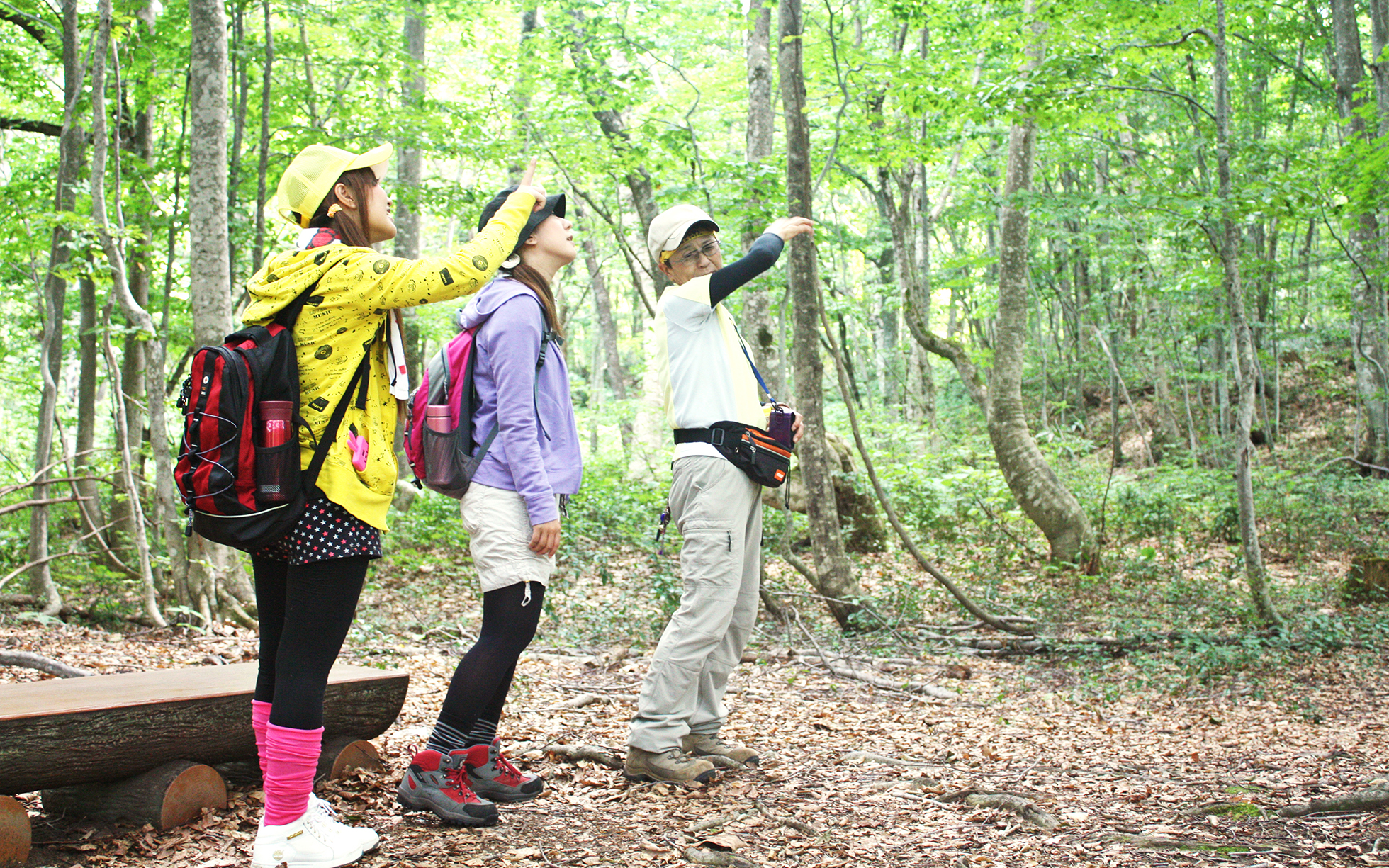 Enjoy trekking in this natural primeval forest with views of large Japanese beech trees over 300 years old.
● Tokoton Yama
15-min walk from Komachi Shuttle drop off point at Oyasukyo Onsen general Information center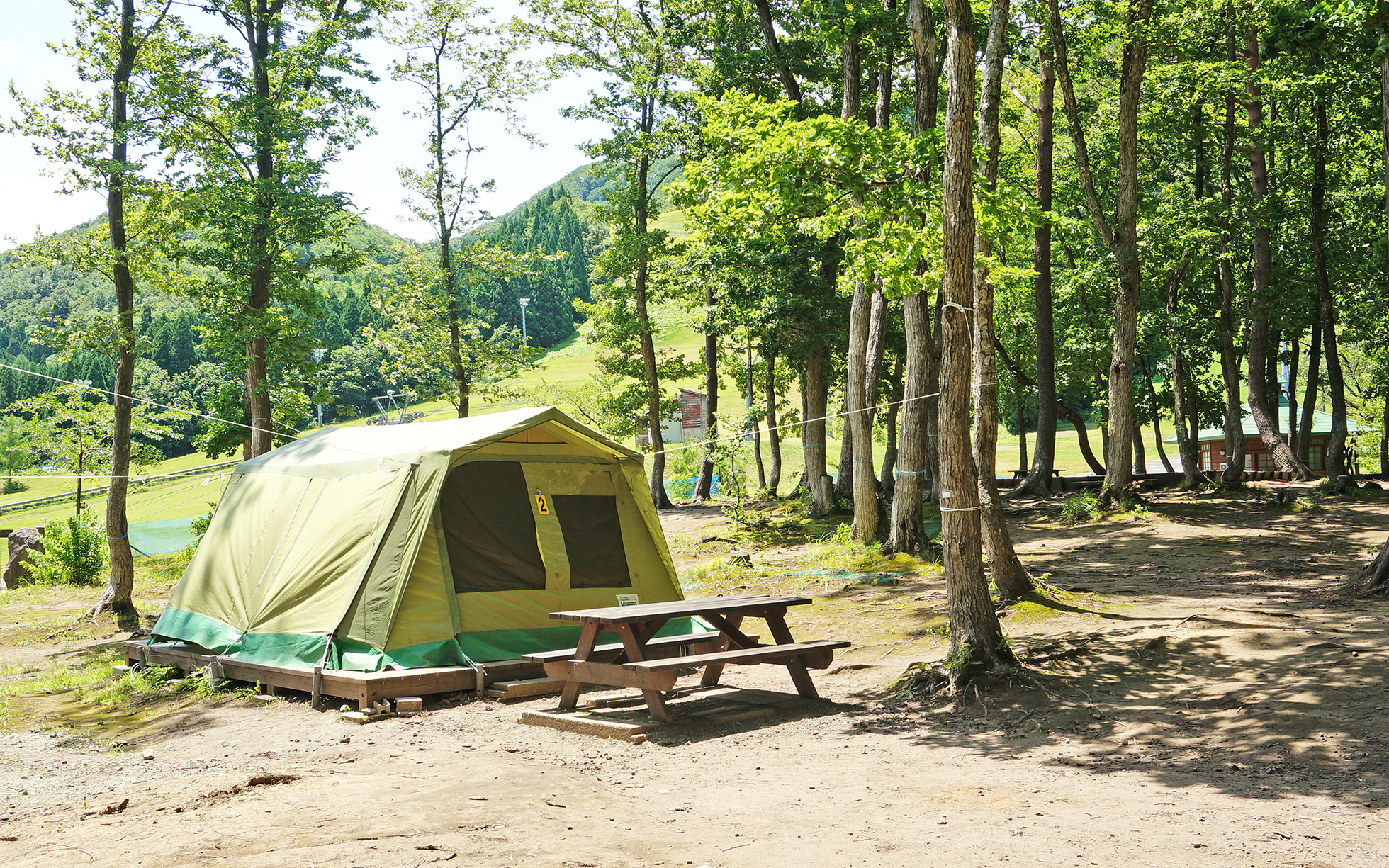 Tokoton Yama is an integrated, beginner-friendly campsite surrounded by nature. Camping equipment is available for rental.
Tokoton Yama Management Office TEL 0183-47-5241 / website
Near Minase Kanko Bussankan Shop Shuttle drop off point
● Minase Kanko Bussankan Shop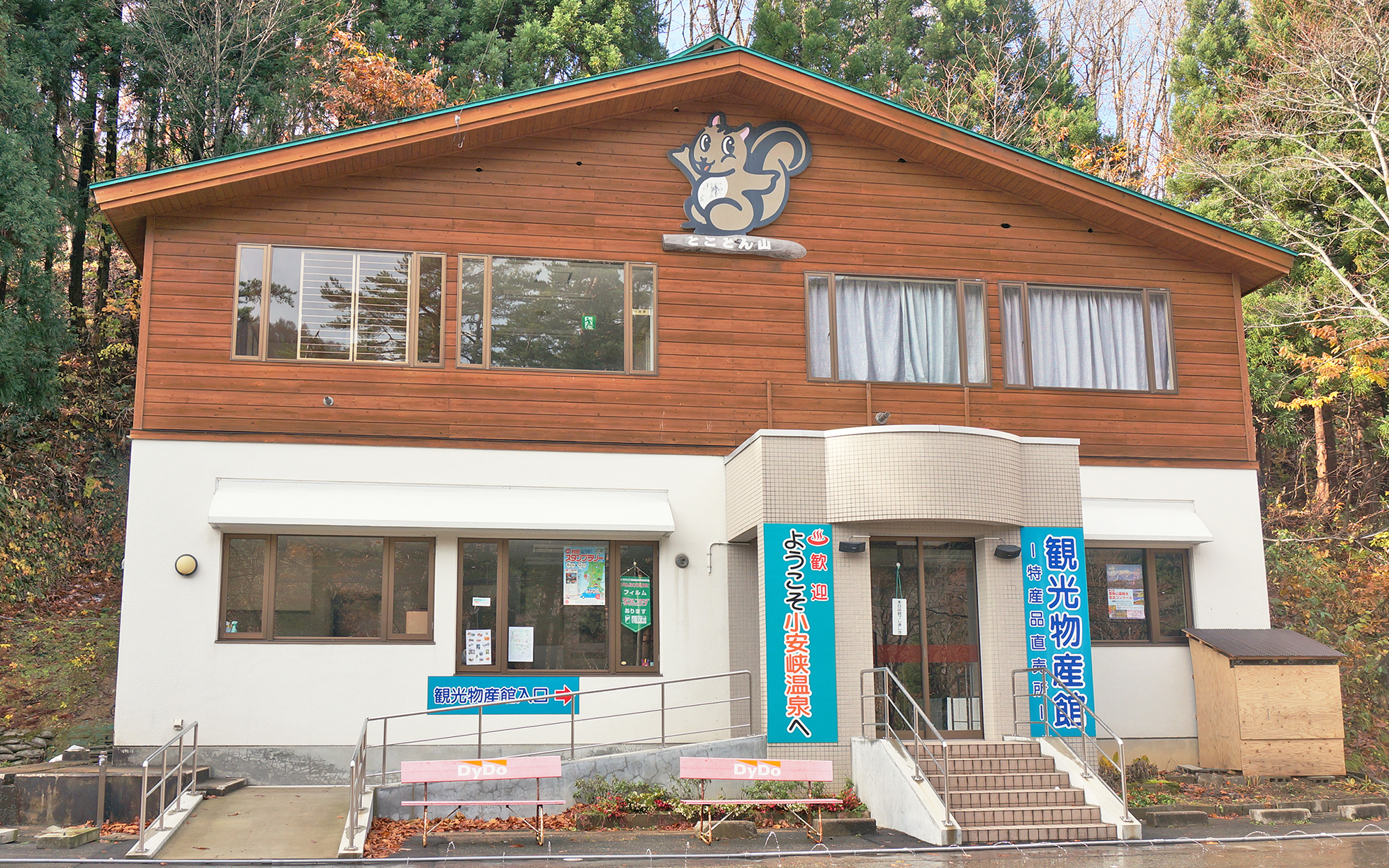 Located near the entrance of Oyasukyo Daifunto, with souvenirs and specialties of the Yuzawa City. Tourist information is available as well.
Seasonal operation: Late April to early November
Opening hours: 9:00 – 17:00
Minase Kanko Bussankan Shop TEL 0183-47-5046
● Aguri Kan (Local Farm Stands Facility)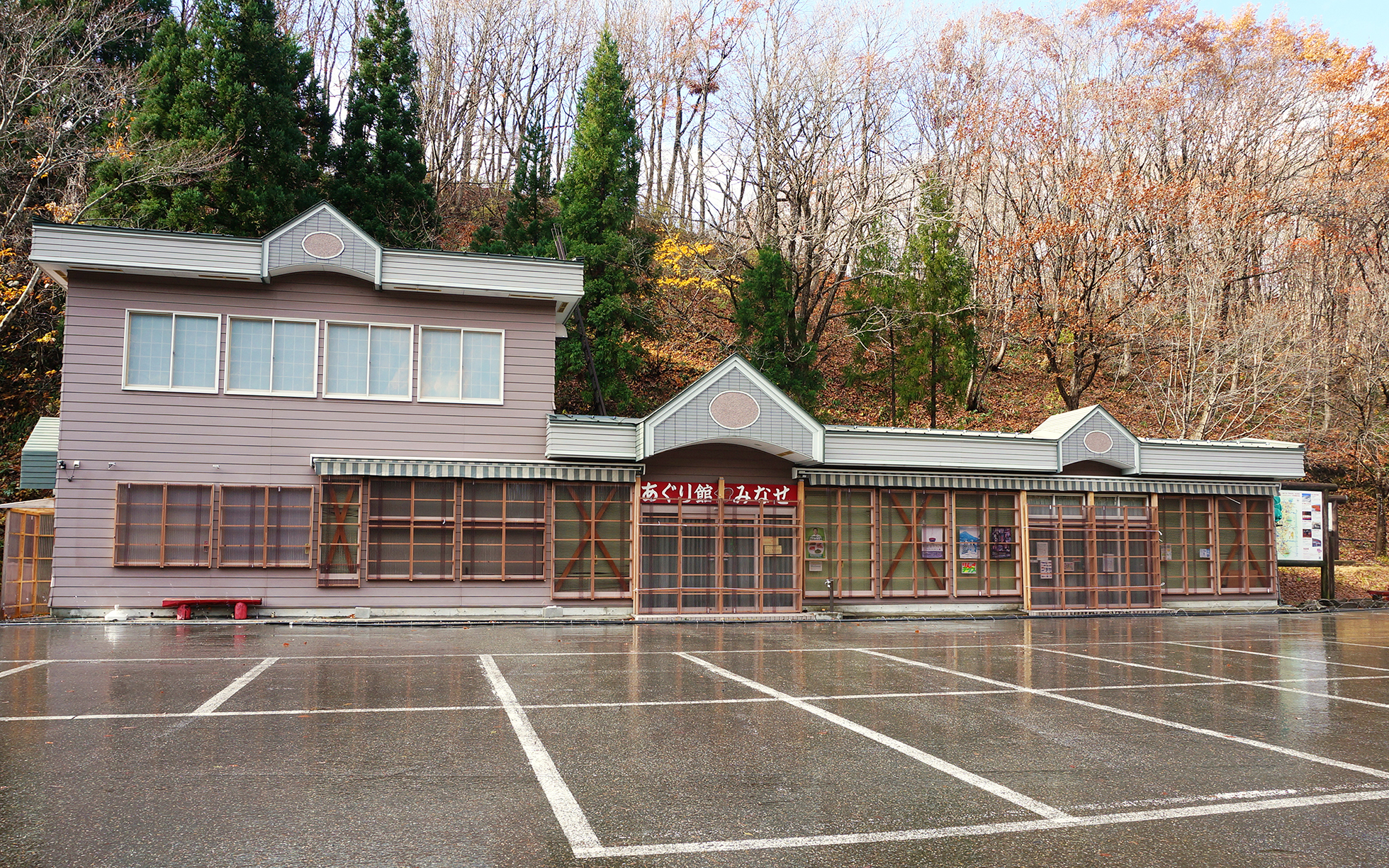 Just next to the Minase Kanko Bussankan, selling local products and processed agricultural products from local farmers. Don't miss the popular farm-fresh agricultural products!
Seasonal operation: Late April to early November
Opening hours: 9:00 – 16:00 / (Sundays and holidays) 8:45- 16:00
Aguri Kan TEL 0183-47-5450
● Oyasukyo Daifunto (Oyasu gorge hot spring gush)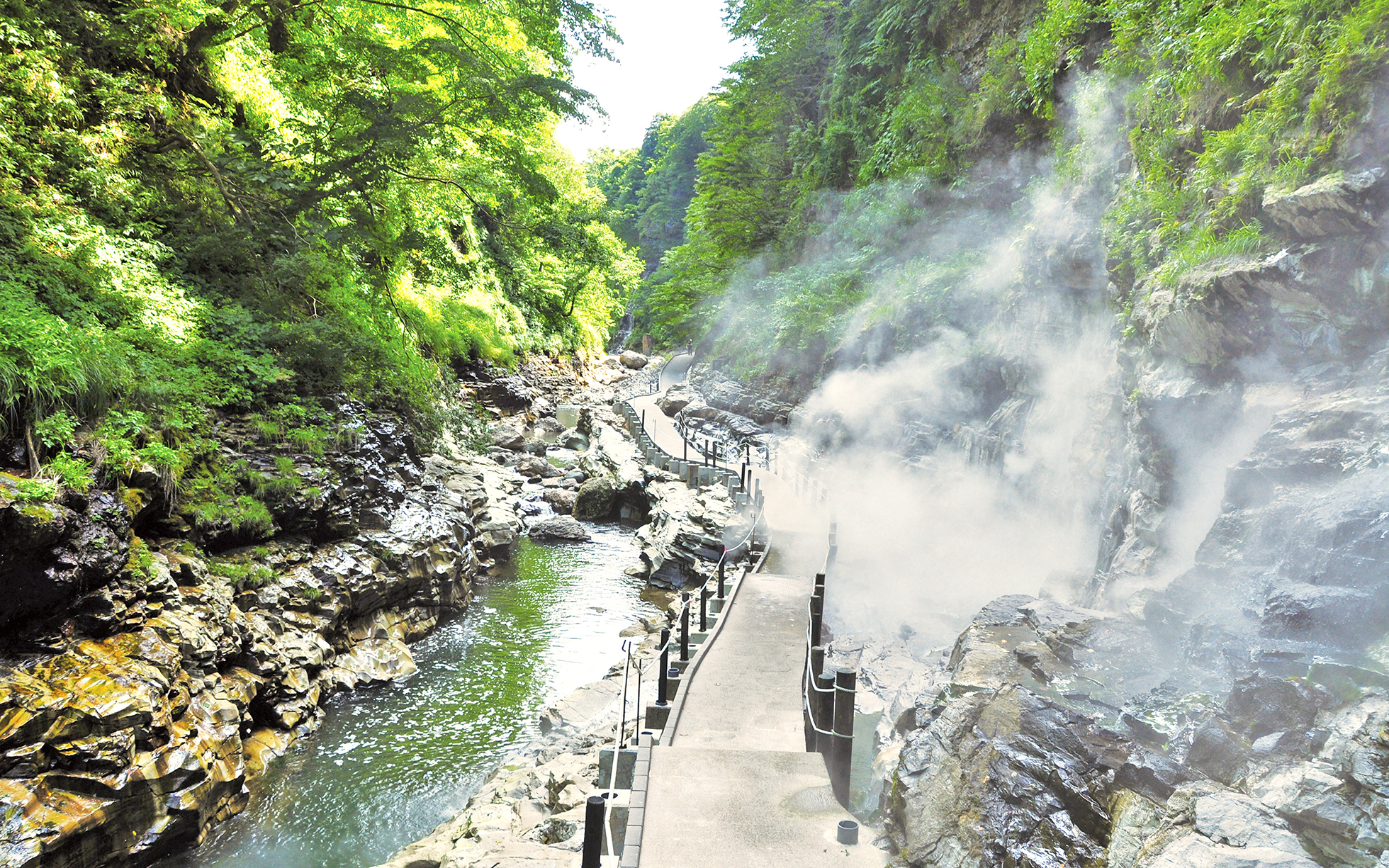 "Oyasukyo" is a gorge eroded by the rapid flow of Minase River for years. It is a hotspot among tourists for its scenic view in any seasons. Fresh green in spring, colorful leaves in autumn, and big icicles called "Shigakko" in winter…come and be amazed!
Others *Relatively far away from shuttle drop off points
● Minase Dam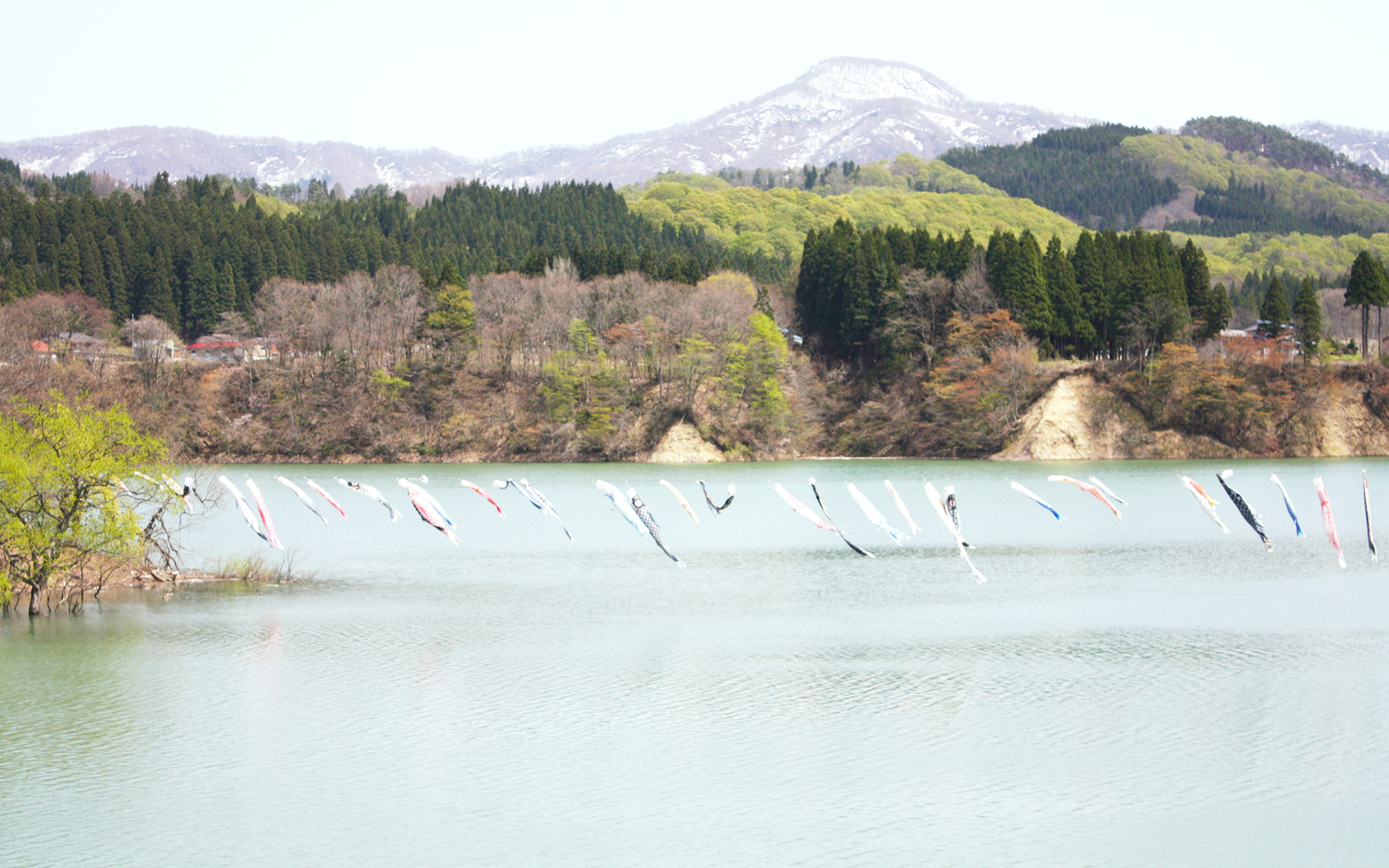 A multipurpose dam constructed in 1963, a rockfill type dam, the third oldest in Japan following Ishibuchi dam (Iwate) and Nozori dam (Gunma). Feel free to contact the office in advance for details of group tour.
Minase and Itado dam Management Office TEL 0183-46-2100
● Kijiyama Kogen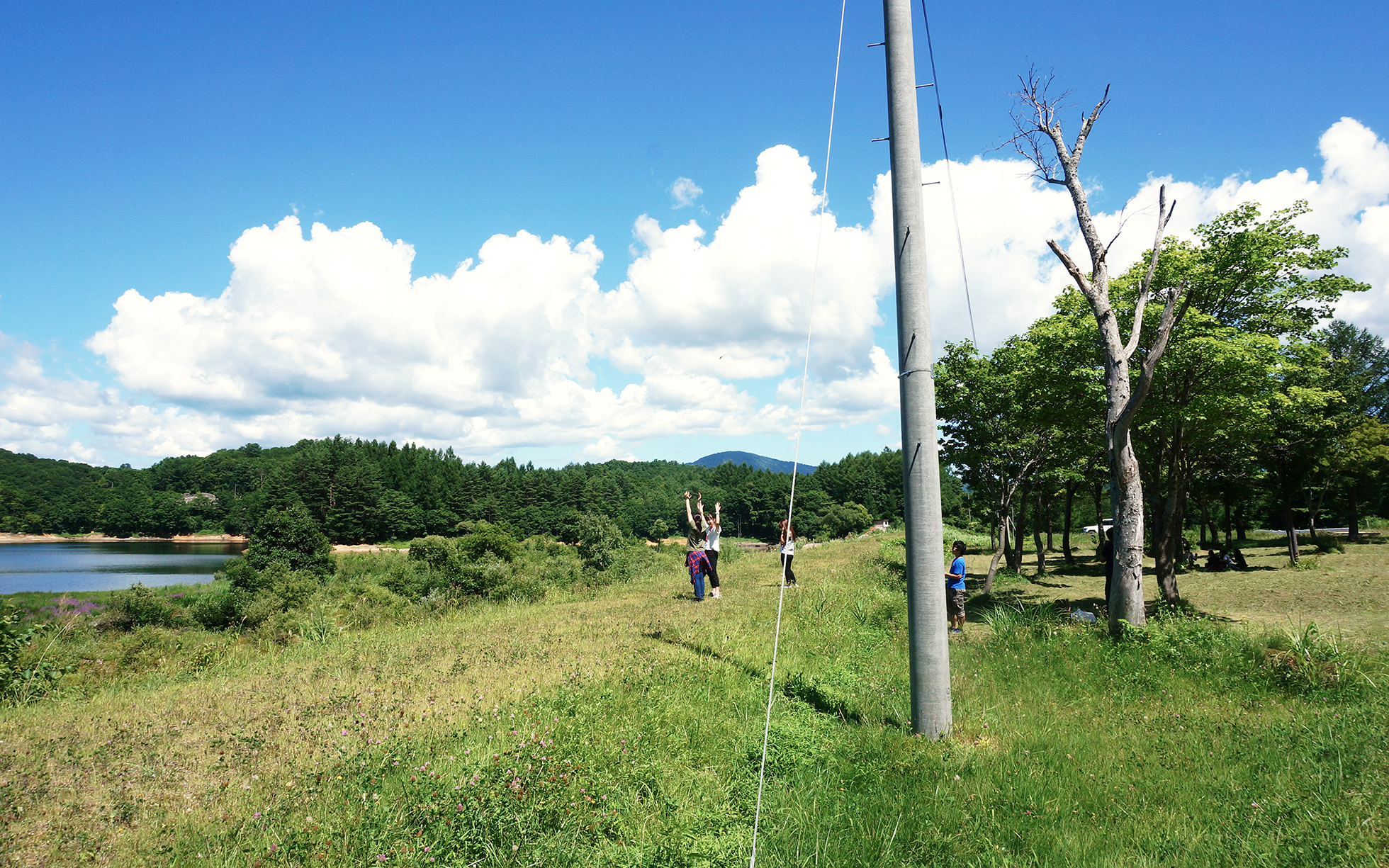 Kijiyama Kogen is an academically valuable highland, and a great place to get close to nature.
● Kaede-An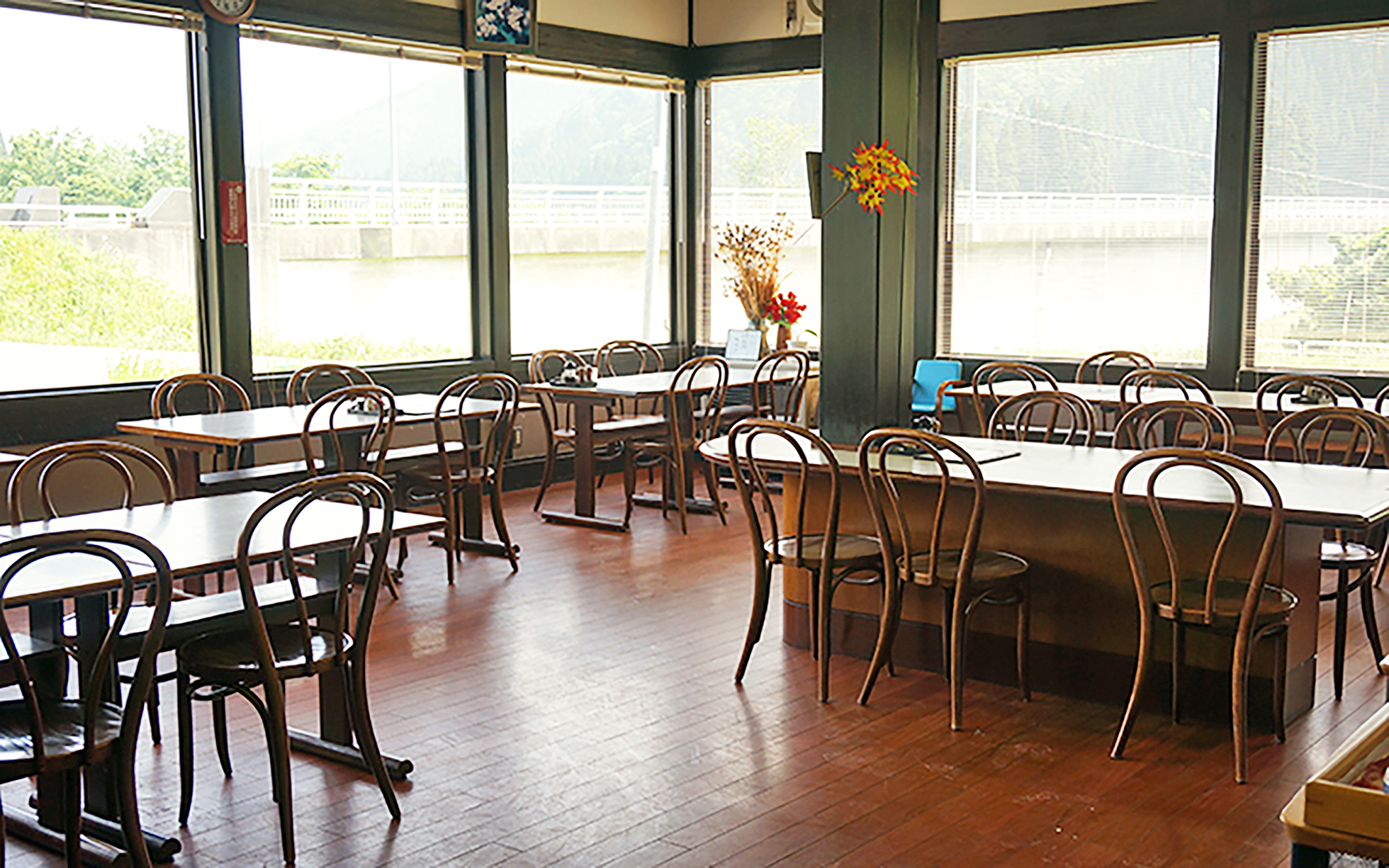 A soba noodles restaurant serving delicious handmade soba. Also try out the soba making workshop! Enjoy the taste of 100% whole grain buckwheat flour, only with local buckwheat and Minase-gyu beef, the popular Japanese black beef.
Opening hours: 11:00 – 16:00 (11:00 – 15:30 in winter)
Closed on Mondays (closing on the next day if Tuesday is public holiday)
Kaede-An TEL 0183-58-5700 / website
Hotel and accommodations